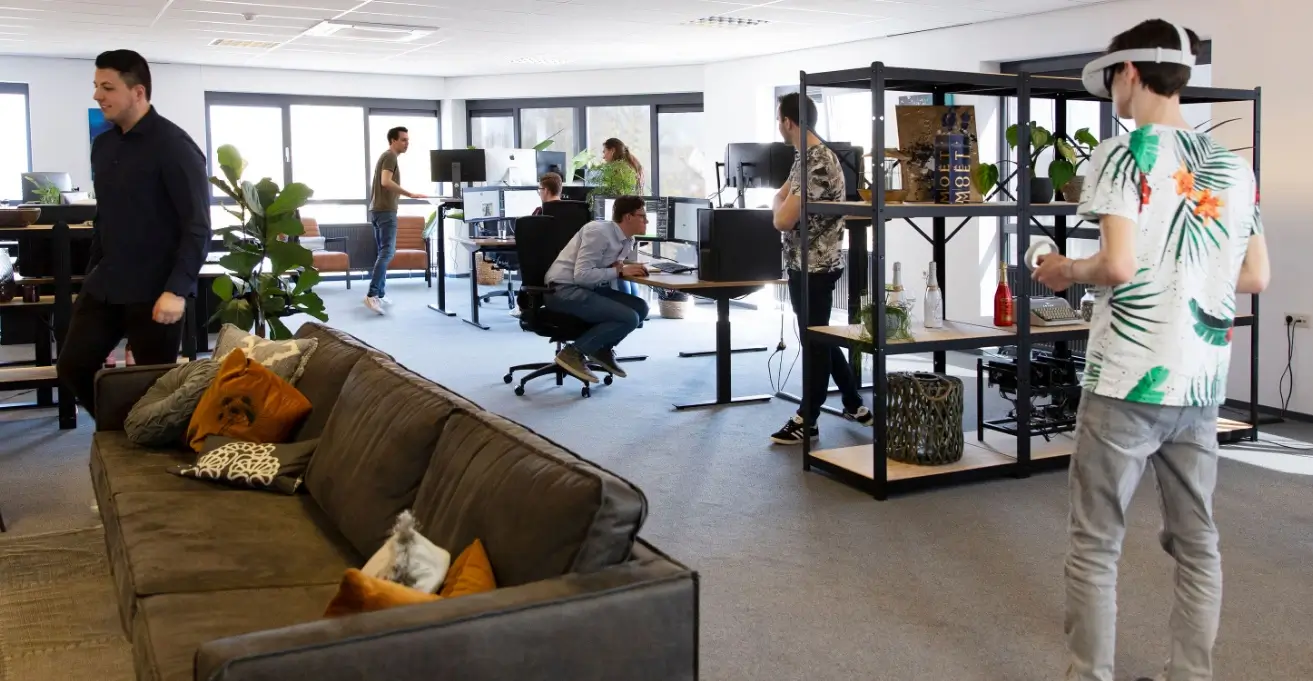 About us
Welcome to Dressed.com! Here you will find the most extensive range of shoes from the most popular brands and webshops throughout the Netherlands. We provide a simple overview of all shoes available online from hundreds of webshops. Every day we work hard to complete and update the range of our offer. All so you can easily find the shoes of your favourite brand in the desired size, colour and model.
Use our quick filter system to find your new favourite shoes and we'll show you which webshops you can buy them from. It's easy to compare where you can get the best deal. When you have made your choice from the different webshops, we will link you to the selected one. This will save you time and effort by using search engines like Google instead to compare the collections and prizes on different webshops one by one.
Important information to know beforehand
Dressed.com is a search engine and comparison website. We would like to give you some extra information about us to prevent any misunderstandings.
We are not a webshop and therefore do not own or stock any articles ourselves. We are a search engine and comparison website for buying shoes. You buy your products from the webshop you're referred to and thus not directly from Dressed.com. This means we are not responsible for arranging the shipment of your articles. It is also not possible to return products to Dressed.com. Your order and payment details are not known to us: you pay directly to the affiliated webshop. Therefore we are not in possession of this data. For more information and answers to frequently asked questions we'd like to refer you to our customer service page.
The prices, sizes and availability of the products from affiliated webshops are updated daily. We do our utmost for this. Nevertheless, it sometimes happens that they contain inaccuracies. In this case, you will notice that there is a price difference between the sale price that we indicate and the price that you will find in the webshop. You can read more about this in our full disclaimer.
Dressed.com is reliable
Reliability is one of our most important core values. We therefore select the webshops we work with in advance based on important criteria. The affiliated webshops must meet the following requirements:
There is evidence present of measures being in place to handle customer data with care. The webshop has an SSL certificate and a secure payment environment
The webshops have proven to be reliable over a longer period of time
The customer service is easy to reach. There is a return policy of at least 14 days according to the Dutch law 'Koop op afstand'
In many cases, the shops are affiliated with a quality mark. This may be the Thuiswinkel quality mark, Trusted Shops or a similar quality mark.
The shop has good general terms and conditions and a privacy policy that meets the requirements of the Chamber of commerce
And we are independent
We want to make a positive contribution to the Internet. Our plan to achieve this starts by helping our visitors to search and find their new favourite shoes as well and honestly as possible. We are able to do this because we are independent. The sorting of the articles in the results of your search is based, among other things, on relevance. The number of available suppliers per article also plays a role. The order in which we display them is determined by the lowest price and by which websites we rate as best. The affiliated webshops cannot exert any influence on this.
Disclaimer
The information on the shoes on our website, such as the description and price, is provided by the affiliated webshops. Of course we always try to display this information correctly, however we are not responsible for any errors. The listed prices are exclusive of any shipping costs. Information on payment methods, the ordering process, shipping and the right of withdrawal is available at the webshop responsible for the sale of the product. We try to display as much of this information as possible at the product overview. For more information on the terms and conditions of our services, please read our full disclaimer.
Privacy is important
We attach great importance to the privacy of our visitors. In our privacy policy you can read all about the measures we take to ensure that your personal information is treated confidentially. Personal data is processed in accordance with the requirements of the Personal Data Protection Act. For more information about the processing of your personal data, read our full privacy policy.
Reviews on Dressed.com
Do you have a positive experience with Dressed.com you want to share with us and others? Or do you have well-intentioned feedback that we can use to further improve the website? We love hearing from you! Leave your review on ReviewXL.com. Everybody's experiences and opinions are valuable to us. All feedback is used to further optimise the website and our users' experience.
Let's collaborate
Do you own a webshop and are you interested in collaborating with Dressed.com? This can be done in various different ways! Make your products available to a wider audience by joining Dressed.com. We are also able to assist you on the topics of guest blogs, link building and advertising your products. Learn more about how to partner up with Dressed.com here.
Part of Adventure Media Group
Dressed.com is part of the Dutch company Adventure. Adventure is a media group and owner of various internet companies. This website falls is a part of the Start Small business line with which we develop prominent comparison websites. Our websites combined have tens of thousands of visitors each day. Visit the Adventure.nl website for more information.
Contact
Do you have a question you would like to ask or would you like to work with us? Check out our frequently asked questions, contact us or visit the collaborate page.