Dressed.com - for new clothes and shoes
Whether you are looking for shoes or clothing, you will find your next favorite purchase online at Dressed.com. View and compare a wide range of apparel brought together based on quality and the latest trends. Are you looking for a sporty pair of new sneakers, rebellious boots or elegant heels? Check out the large collection of shoes! Or perhaps you're in the market for a new shirt, a comfy sweater or pair of trousers. Discover the latest collections of clothing, get inspired and compare the prices of the biggest (web)shops.
The largest selection of trendy clothing
At Dressed.com we'll show you everything that's available online and help you make the best choices when it comes to both the perfect items and pricing. Shop many hundreds of brands and stores in one place with just a few clicks, allowing you to find exactly the clothing you're looking for with powerful search options and recommendations. See what's hot and trending and compare prices and shipping options. Within the wide range of clothing you will find anything that you're looking for: casual clothing, formal clothing and everything in-between. Get inspired and buy the next addition to your wardrobe, fast and safely online with ease.
A wide range of shoes
In addition to clothes we also have a wide range of shoes by the biggest brands and stores on offer. Whether you're looking for sneakers, laced shoes or pumps; you're at the right place. Check out and compare shoes in every category imaginable and buy shoes for the best prices on the market. Whatever type of shoes you're looking for, at Dressed.com we accumulate the collections both from luxury brands and budget-friendly yet qualitative brands allowing you to find exactly what you're looking for. Are you the adventurous or sportive type? We've got you covered! Take a look within our outdoor- and indoor activity categories and order your next pair of shoes online, quick and easy. Through the online collection of shoes you have access to various brands, sizes, colors and types of shoes:
Chic brands like Balanciaga, Prada and Gucci;

Trendy brands like DSquared2, Off-White and Converse;

Sporty brands like Nike, adidas, Puma, Karhu and New Balance;

Comfy brands like Skechers and Medicus;

Summer footwear brands like Havaianas, REEF and Birkenstock;

And many, many more brands and shoes for any occasion.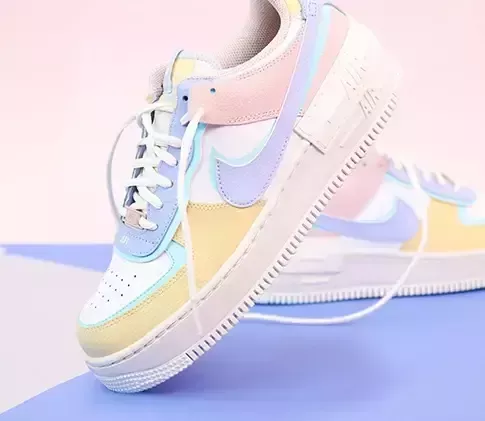 Clothing for women
Are you looking for trendy women's clothing? Don't look any further! At Dressed.com you can compare the most fashionable collections by the biggest (web)shops. Check out a wide range of shirts, skirts, dresses, pants, underwear and more all within a single clear overview. Are you looking to get inspired? Scroll through the many pages of clothing based on the latest trends. Do you have a specific piece of clothing in mind? With the use of many practical search options you will find what you're looking for in no-time. Within our multi- brand store you can compare the most exclusive and fashionable brands of today. Check out either high fashion straight from the catwalks in Milan and New York or economically priced yet qualitative brands. Whatever your preferences are, at Dressed.com we've got you covered!
Clothing for men
At Dressed.com we also have a large amount of clothing for men on offer. Whether you're aiming for a professional look for work or a casual outfit for a music festival – you'll find what you're looking for. We've accumulated the collections of the biggest (web)shops, taking the bulk of the research out of your hands. You only have to find the items you like, after which you can compare the prices and shipping fees of many different stores. Shopping for clothes was never this fast and easy! If you're looking for sportswear you're also in the right place. Take a look within the many categories of both outdoor- and indoor sports clothing and compare prices easily online.
Clothing for kids
Looking for a fashionable, fun selection of clothing for kids? At Dressed.com you can easily shop for children's clothing online. Check out the items and prices of the biggest (web)shops online, allowing you to make an excellent choice without paying more than necessary. Want to fill the wardrobes of your kids with trendy clothes for the best prices available? Look no further than Dressed.com!